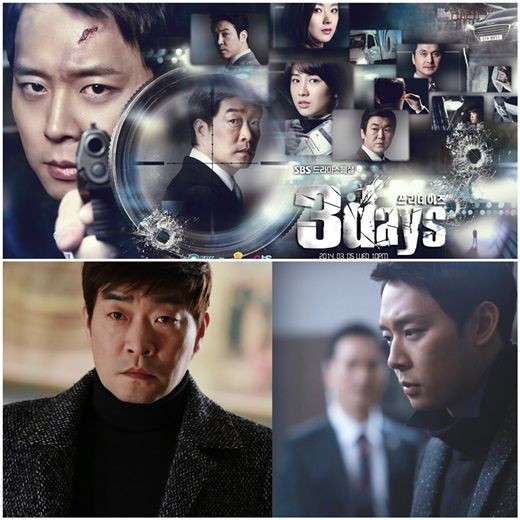 SBS' new series 'Three Days' made a new record in copyright export history by selling with the highest price to China.
'Three Days' is SBS' new drama series that stars Son Hyun Joo, Park Ha Sun and Park Yoo Chun as main casts. The first episode is not even aired yet, but its copyright was successfully exported to the video sharing website, Youku in China with an extreme price.
According to an associate in this industry, the copyright price was the highest amount of money in history. Until recently, 'Love from Star,' starring Gianna Jun and Kim Soo Hyun, was at the peak in history, but 'Three Day's exceeded the price very easily.
Regarding this issue, the director at production company Golden Thumb Pictures said, "Chinese market has been offering less than $10,000 per episode only, but 'Three Days' exported the copyright with a five times higher price. It certainly was the most expensive amount of money among what Korean series have earned."