(T/N: This interview has no mention of Yuchun and the content quite difficult and deep. BUT I find it gives an idea on what kind of filming environment the actors were in and hopefully enhances your viewing experience for this great movie, when you get to watch it!)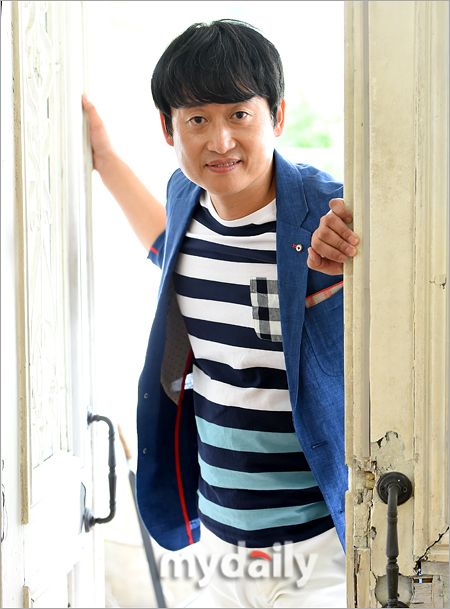 A variety of characters appear in the movie [Sea Fog].  When faced with extreme conditions, each reveals different instincts. When the time arrives where you can't see an inch in front of you, your immediate reactions, that is the distinct charm of [Sea Fog].
Among the 6 crew members starting with captain Cheol Joo (Kim Yoon Seok), Gyung Gu played by Yoo Seung Mok is a character who treats money as utmost important. He loves women, but ultimately it is money. He never misses an opportunity to make money for himself, and this is how Gyung Gu's personality can be described.
He has no family, and he doesn't think too deeply. A simple young man from the country-side, and he is the crew member who puts most emphasis on looks. Gyung Gu's hairstyle shows this part of his character. And because of this, Gyung Gu was set-up as the villain in the beginning scenarios in [Sea Fog].
"When I read the scenarios, I thought he was a normal average crew member. He is a crew member, but he also shows his selfishness to satisfy his own desires. In the midst of this, there is also absurdity in him. Even so, I thought Gyung Gu was a young man with a simple mind. He doesn't think too much, and this character was set-up as a person who reacts in order to satisfy his own desires in that moment."
Like all the crew members, when Gyung Gu cannot see what is in front because of the sea fog, his instinct appears in the worst situation. If you don't become Gyung Gu, you cannot grasp what he will do. It is also important to understand Gyung Gu's emotions.