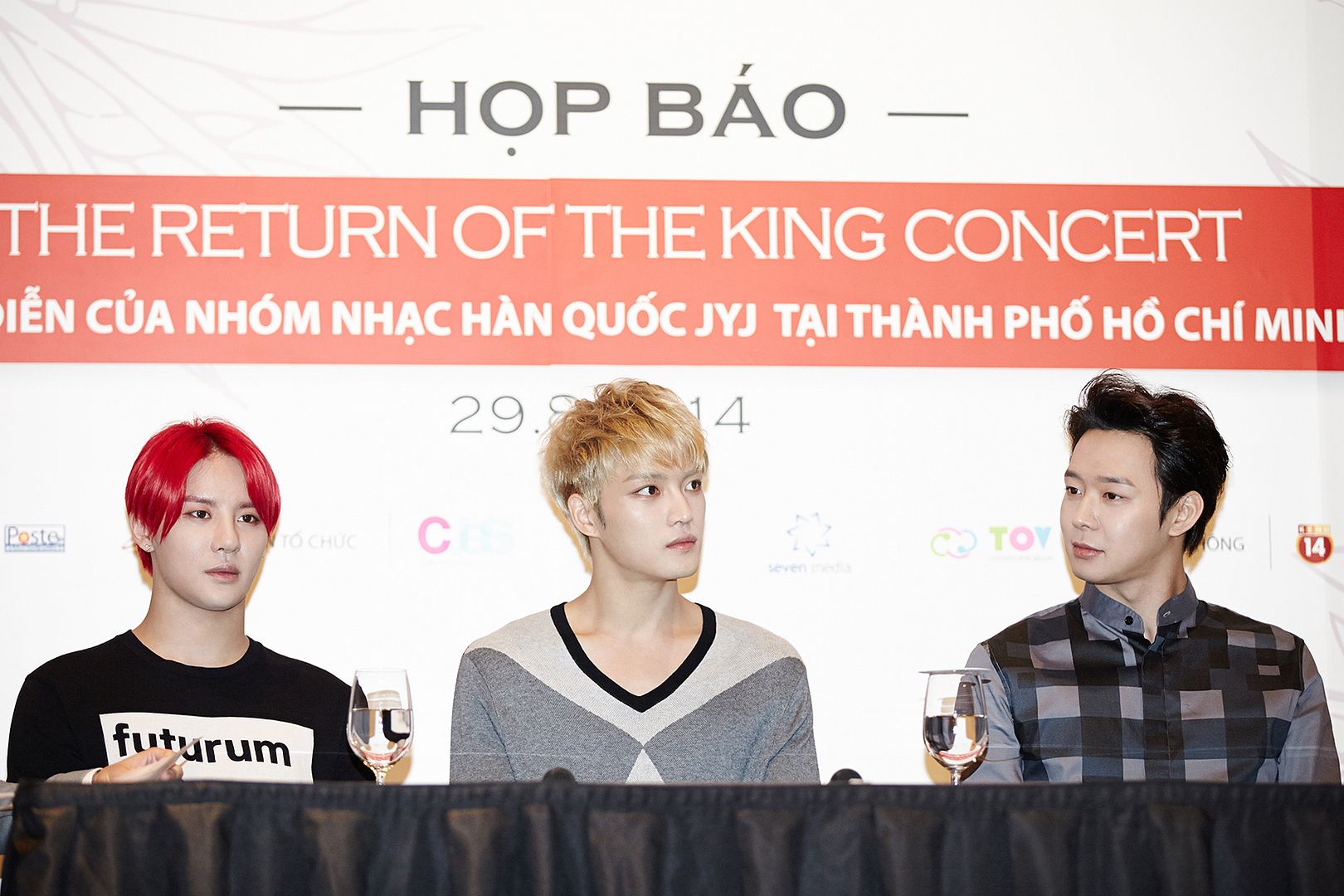 Popular idol group JYJ is to hold a second fan meeting early next week to celebrate the release of its second full album "Just Us."
"JYJ is to meet its fans once more on Sept. 29 at the Yongsan I-park mall event stage. The fan meeting is to begin at 7:00 p.m.," the group's agency C-JeS entertainment was quoted as saying.
"The group decided to hold another meeting for fans who couldn't participate in the first fan meeting held in August. The second one is expected to have immense competition like the first one," the agency added.
JYJ recently held its Asian concert tour "The Return of the King," visiting various cities in Asia including Seoul, Shanghai, Beijing and Hong Kong. The group is to have its eighth concert in Thailand on Thursday.
Credit: Kpop Herald
Shared by: JYJ3
[NEWS] JYJ, hold 2nd fan sign meeting celebrating 'JUST US' release via Innolife