Please read this to understand the context of Earth Project Kizuna's apology.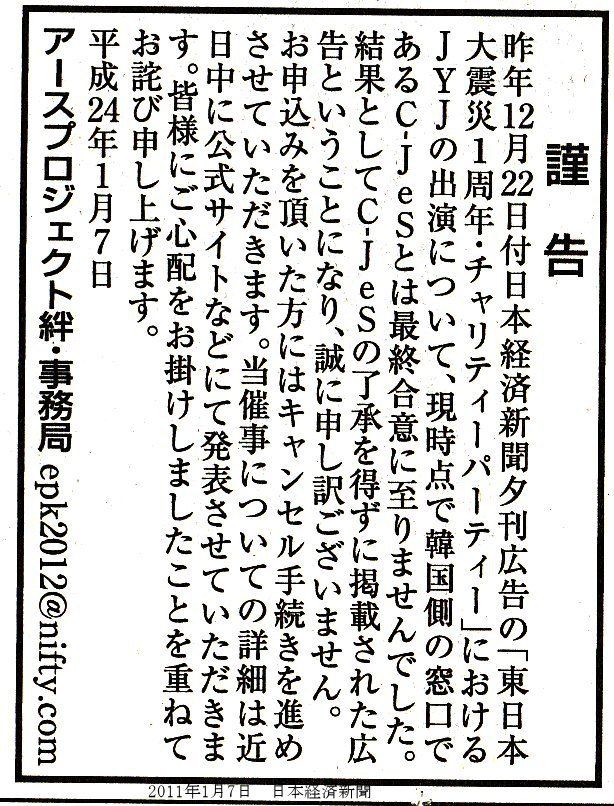 INFORMING WITH RESPECT
Concerning the Nikkei Evening Newspaper's advertisement of Dec 22 last year, we haven't reached the final agreement with JYJ's performing in the "The 1st Anniversary for the Eastern Japan Great Earthquake Charity Party" event up to this date with the Korean person to contect, C-JeS. As a result, the advertisement was issued without C-JeS's agreement. We sincerely apologize for the matter.
We would proceed with the cancellation with those who have made the applications. We would announce the details of this event in a few days in our official site. We again apologize to have made everyone worry about this matter.
January 7, Heisei 24 (T/N: 2012)
EARTH PROJECT KIZUNA. Executive office