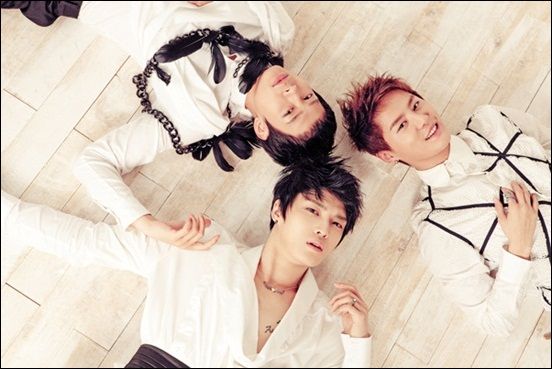 Named JYJ, their CD was released about a year ago. Following their worldwide album [The Beginning], they released their first official Korean album [In Heaven], but the JYJ members have yet to appear on any music programme. For that reason, the 3 members – Kim Jaejoong, Kim Junsu and Park Yoochun – have been thirsting to perform on music programmes.
"We want to appear on TV. Please help us (laugh). [Music Bank] and [Inkigayo] feel just like foreign music programmes. We've already released a Korean album, so it should be able to show up on the ranking charts."
This album was also rejected twice by distribution companies which made it hard to even get out. As such, the JYJ members' biggest wish is to be able to do activities within the country.