JYJ's Kim Junsu landed in Taiwan as a solo singer and delivered a magical 100-minute-long performance for the 3,600 fans there.
Kim Junsu's solo concert, Xia 1st Asia Tour in Taiwan, took place on June 23 at the Sports Center in National Taiwan University.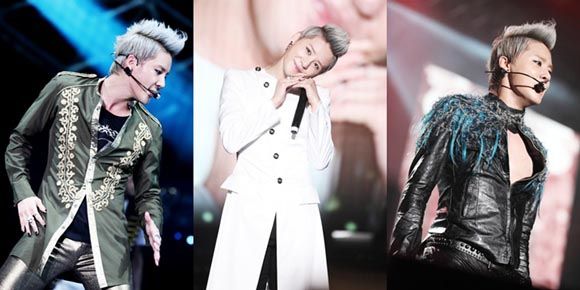 The fans filling up the venue cheered at Kim Junsu's every move. They never stopped shouting out the names 'Xia', 'Junsu' and 'oppa', and a majority of the fans showed they could understand Korean by answering in Korean even before an interpreter could interpret Kim Junsu's words.
The performance used stage and audio devices that were similar to those used in the Seoul concert, including the large LED screen, and the fans' reactions also didn't fall behind those of the fans in Korea.
Kim Junsu entertained his Taiwanese fans with his smooth vocals and explosive performances.
He sang all of his ballads, musical numbers and dance performances live, from his first performance Breath to the last,Fever. Fans swayed with the mood, and whenever he put on a ballad, they even showed tears at his touching vocals.
The singer tried to talk to his fans in Chinese, but the fans nevertheless answered him in Korean.
Kim Junsu said, "It's been a long time since I've been in Taiwan, and I want to thank you for showing me such love. I hesitated a lot while preparing for this album, but I think it's great that I decided to release it because I can hold concerts and meet with fans like this. I leave with so many great memories. I'll definitely come back to Taiwan as a member of JYJ or as Xia."