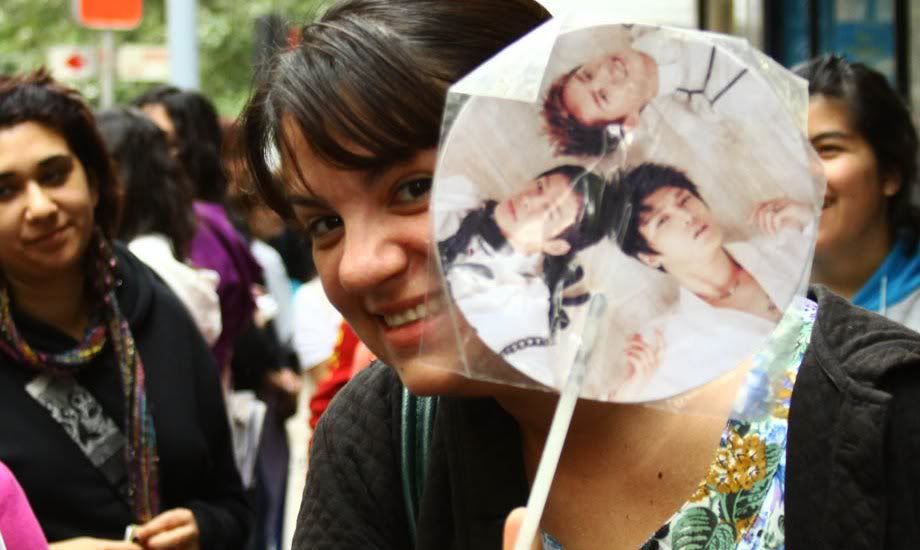 Written by:  Joyce del Campo 
Photo by: Felipe Miranda/Nación.cl
An endless line is extended  this Friday outside of " Eurocentro". They are fans of JYJ, a Korean pop group that on March 9th at 8:00pm will have a concert at the theater "Caupolicán" on their first visit to Chile and Latin America. Kids of 10 years old and teen girls from 15 to 25 years old are what you could find in the "Paseo Ahumada", hoping that the line moved to purchase their ticket, exclusively at the store Anime Center.
Most of the people who were there are fans of JYJ for more than 6 years. Talking with Nacion.cl they say to admire JYJ's style of music, the harmony of their voices, their personalities and the lyrics of their songs. And also they confess: "The members are very handsome."
JYJ is a pop group from South Korea comprised of Jaejoong, Yuchun and Junsu, ex-members of the recognized group DONG BANG SHIN KI or simply known as TVXQ, a success in Asia.