Many students asked for a poster of famous group JYJ at the pharmacy.
Because of the students who have recently come to the pharmacy, pharmacist Kim Kibang who runs a pharmacy at Yongsan-gu, Seoul experienced an interesting thing.
A group of female students went to the pharmacy to buy a packet of Penzal Q and asked if he could give them the JYJ poster which was displayed at the pharmacy.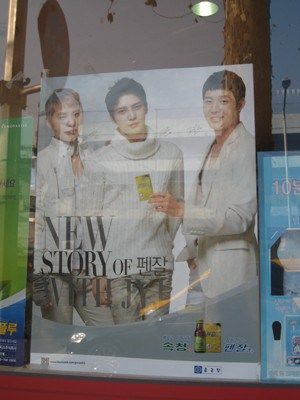 After saying that there was only one poster at the pharmacy, he sent them away. But other female students came and asked the same question, and this was repeated by others several times.
Pharmacist Kim Kibang said, "I called the company (Chong Kun Dang) and told them that the students have come many times to ask for the poster. They said that the same thing happened nationwide."
Penzal Q of Chong Kun Dang is a pharmaceutical product coming out in an advertisement that an idol group was unconventionally appointed as model.  Read More →