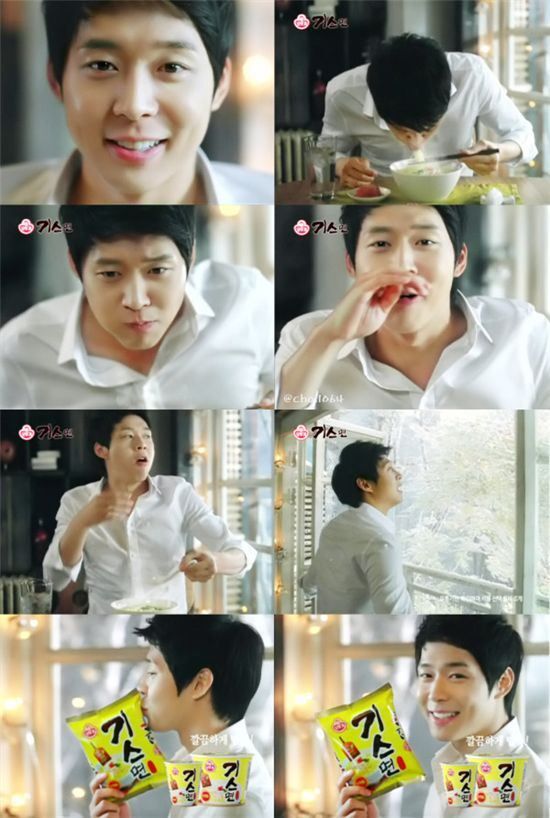 Ottogi's Gis Myun CF, which is endorsed by JYJ's Park Yoochun has obtained the first place for its effectiveness.
According to Korea CM Institute on Jan. 23, Gis Myun CF registered 253 Won in CPCM (cost per consumer's mind) last December.
CPCM is a judging standard for the effectiveness of a CF by taking into the account viewers' satisfaction, advertisement cost, cost needed to attain per viewer's satisfaction and other factors. Last month, the total average CPCM is 1621 Won.