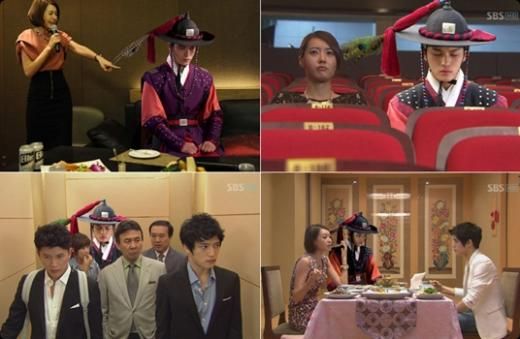 JYJ's Jae Joong recently became a time traveler by the viewers.
On July 12, C-jes Entertainment, Jae Joong's agency, released some pictures that Jae Joong's pictures are superimposed on. These are currently attracting a lot of attention on several online community sites.
In the episode of Doctor Jin that aired on July 8, Hong Young Rae (played by Park Min Young), a girl Kim Kyung Tak (played by Jae Joong) loves, recalls her memories about Yoo Mina in 2012 and shows there is possibility that Hong came to the Joseon period from the future like Jin Hyuk (played by Song Seung Hun) did.
In addition, it's revealed that gisaeng Chun Hong (played by Lee So Yeon) is a woman that Jin Hyuk once met at his hospital in 2012 in the scene of her falling off a cliff, running away from the gisaeng room.
Except for Lee Ha Eung (played by Lee Bum Soo), the only character who actually existed in history, Kim Kyung Tak is the only person who didn't come from the future. Read More →