Sungkyunkwan Scandal Appears as a Listening Question on College Entrance Exam. Is the Examiner Also a Fan of Sungkyunkwan Scandal?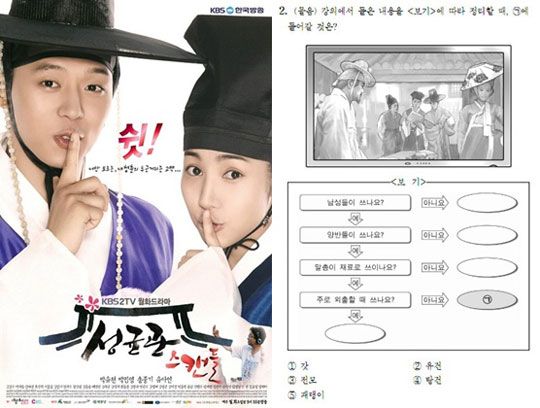 Sungkyunkwan Scandal, which aired in popularity online on KBS, appeared as a question in the 2012 College Scholastic Aptitude Test that took place on the 10th.
On the morning of the 11th, a single posting was revealed on the bulletin of an online community website under the title of SKKS Scholastic Aptitude Test on Language Skills and so gathered the eyes.
The posting that was revealed on that day was a capture of the second question of the exam's listening evaluation for language skills. A scene from the drama Sungkyunkwan Scandal was inserted and so delivers surprise. Read More →