JYJ's Kim Jaejoong Refuses Gifts. His Fan Union Donates 6,000,000 KRW to Thailand with Flood Damages. "Warm"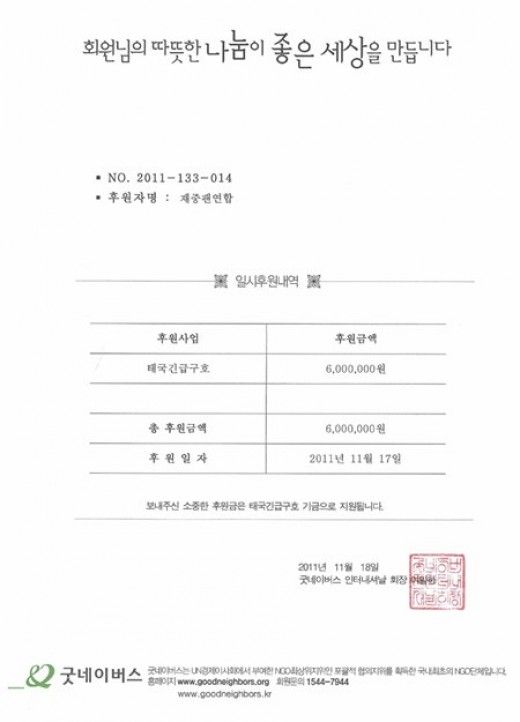 JYJ's Kim Jaejoong chose to donate over receiving gifts.
On the 17th, Jaejoong Fan Union supported Good Neighbors with 6,000,000 KRW (approximately 6,000 USD) in order to help the people of Thailand suffering from severe damages from the recent flood.
Jaejoong Fan  Union has raised for Kim Jaejoong's support at the time of the SBS TV drama Protect the Boss, and at the end of finishing even the finale party, they had funds left over. At this, Jaejoong Fan Union asked for an opinion [from Kim Jaejoong] in order to give him presents. But Kim Jaejoong refused this and asked the fan union to "please use [the funds] for the people who are the most in need and suffering."
Jaejoong Fan Union posted the following words: "The remainder of the funds raised for the support has been donated in entirety for the victims of the Thailand flood. We hope that the funds that carry the sincere care of the fans and the warm heart of Jaejoong would be able to add even just a little bit [of comfort] to the lives of the victims of the Thailand flood. We pray that you are able to overcome your wounds and be restored as soon as possible." Read More →