JYJ Kim Jaejoong, Transforms Into a Rhythmic Gymnastics Director — "Warms the Heart"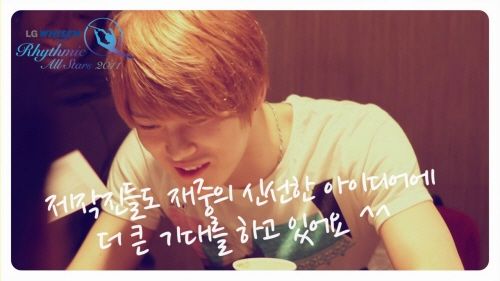 Group JYJ's Kim Jaejoong has transformed into a Director and is showing off a different side of him.
The scene of the meeting for the LG-Whisen Rhythmic All Stars 2011, the rhythmic gymnastics gala show, has been revealed. Kim Jaejoong, the director of the Asia Tour of JYJ, is participating in its directing and is raising the anticipation for the event.
In this video that was revealed on YouTube, Kim Jaejoong is examining each material one by one with the Directing Team and is enthusiastically partaking in the meeting.
The fans who came across the video responded: "I was surprised by Kim Jaejoong's seriousness." "He is growing through directing not only his own concert but even a rhythmic gymnastics gala show that is unfamiliar in the domestic scene, and it is so nice to see." "He warms the heart (through his attractiveness) even as a director." Read More →