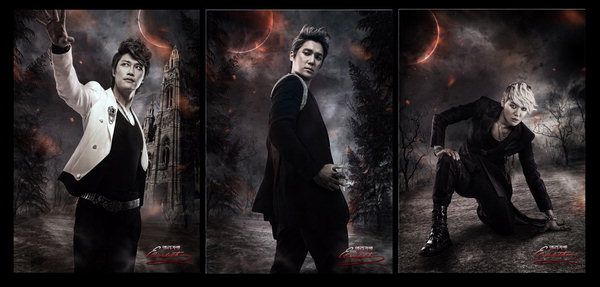 "As expected, it is Kim Junsu!" 
The 'Elisabeth' musical is gaining explosive popularity as JYJ's 'ticket power' Kim Junsu and Ock Joo-hyun are being cast. 
On the online reservation site Interpark INT's weekly (Feb. 6- Feb. 12) ranking chart, ticket reservation sales of 'Elisabeth' beat other outstanding musicals such as 'Catch Me If You Can', 'Notre Dame de Paris' and 'Mamma Mia' to emerge first. The ticket reservation sales rate of 'Elisabeth' was 14%, twice of that of the second place (7.4%).  
The first 'Elisabeth' musical was performed in Vienna, Austria and it has been constantly receiving a lot of love from people. It is a well-known musical by international playwright Michael Kunze and Sylvester Levay. 
The musical is a story with an exclusive setting of the Empress who fells in love with 'Death'. It is an art piece with magnificent music and stage set-up.