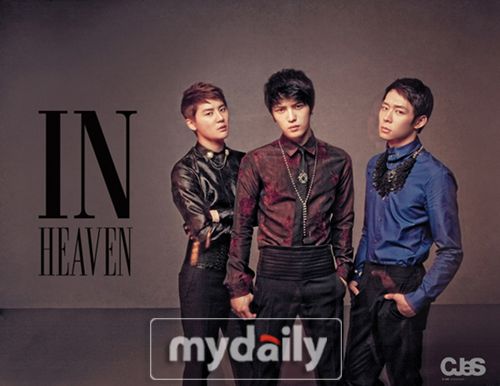 The popularity of the singer JYJ has even immobilized the home page of a record company.
The first special Korean-language album by JYJ, In Heaven, has caused the server of the online retailer Synnara Record to go down and is showing signs of a huge success.
The 8th was a day before the date on which preorders became possible. Despite this, on the home page of Synnara Record which is one of the online retailers for the first Korean-language album by JYJ, a large number of fans gathered, to the degree that the server was downed.
Further, prior to the release of the album, C-JeS Entertainment released a 1-minute teaser for In Heaven through its home page on the midnight of the 5th in which Kim Junsu and entertainer Song Jihyo acted out tragic love and gathered interest.
On the other hand, on the midnight of thee 8th, the mp3 of the new song Get Out from the first Korean-language album by JYJ In Heaven was revealed.