The focus on Korean dramas by three major TV broadcasters has almost concentrating on Wednesday and Thursday drama series on second quarter of 2012. On the contrary, the Monday and Tuesday drama series has not received much attention. For example, the Love Rain starring Jang Geun Suk and Girls' Generation member Yoona and directed by famous director of Winter Sonata, and Fashion King starring Yoo Ah In and Shin Se Kyung have much more cheers and applause than audience ratings.
The first 4 episodes of Love Rain uses the 1970s retro style, every landscape, even scene is like a painting, reminiscent of beautiful mountain and crystal-clear water, all dullness, in fact the plot is boring too. In Fashion King, many people feels that Yoo Ah In looks better when starring in historical drama.
As for the Wednesday and Thursday drama, MBC's The King 2 Hearts starring Ha Ji Won and Lee Seung Gi which succeeded The Moon that Embraces the Sun, SBS's Rooftop Prince starring JYJ member Micky Yoochun and Han Ji Min, and KBS2′s Man From the Equator starring Uhm Tae Woong, Lee Joon Hyuk and Lee Bo Young debuted at the same time. After the end of 1st episode, audience seems to prefer Rooftop Prince more than The King 2 Hearts, while the plot of Man From the Equator which is giving a sense of heaviness does not attract willingness to continue watching the drama. When viewership rating was announced, The King 2 Hearts ranked top, Ha Ji Won is really ever victorious in miniseries.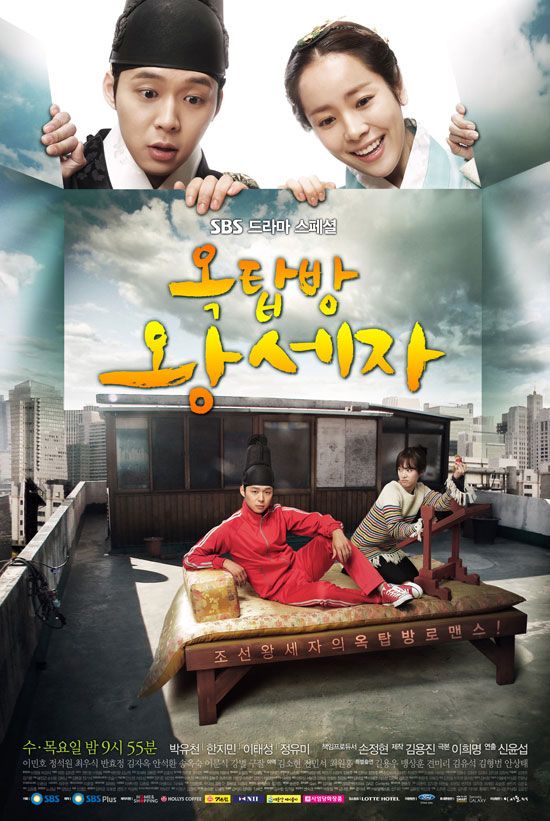 Even though The King 2 Hearts recorded the better audience ratings, but audience still think that Rooftop Prince is a better drama. Although it has the theme of time traveling, but it's relaxing, hilarious and has element of reasoning and thrilling. The crown prince in Joseon Dynasty unexpectedly promotes outstanding talents among the people to official position to investigate the cause of death of the concubine, but the group of four is been hunted down in the forest, and the crown prince and his subjects are then broke into the modern times. Read More →