Enjoy this article that has in large amounts the funny oddities sometimes present in both the content and language of Korean entertainment journalism ^^;;;
Peaking into the Styling of Training Wear for Men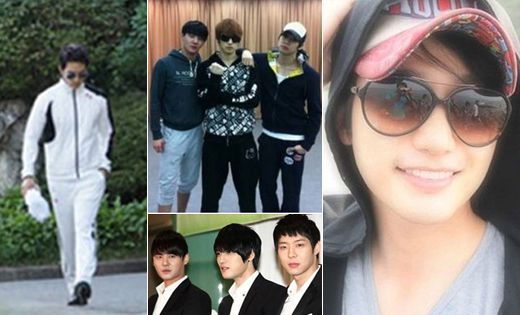 True fashionistas are stylish even when they wear training wear. An example of this is that recently, training wear which were usually taken to be workout gears have been rapidly rising as a style item with added style and design by appearing as the "real way" look of the domestic and Hollywood stars.
Due to this, nowadays, with not merely the stars but those who "dress well" as the center, the somehow-cool natural daily fashion is rising as the hot trend, as training wear style gains popularity in the paparazzi photos of the entertainers in airports or on streets.
Training wear which is receiving the limelight has become a must-have item for having not merely a comfortable wear-feel but also the stylish fashion quality. Let's now look at the styling knowhow of the training wear, unconcerned but cool, through the fashion of the male entertainers.
JYJ- Add an Edge to the Style With a Point Read More →