MBC News 'Entertainment Today': Park Yuchun to serve as public service worker after getting discharge from training center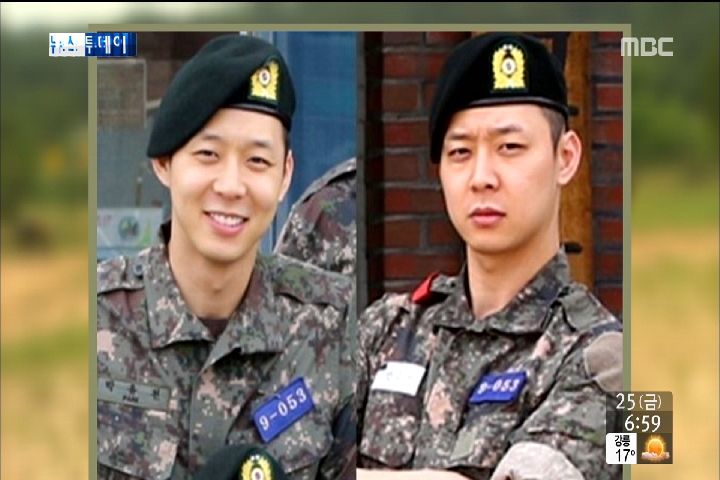 Click to watch video
[Transcript]
Having enlisted last month, singer-cum-actor Park Yuchun-ssi completed his 4-week basic military training yesterday and had gotten discharged from his training center.
It had been reported that Park Yuchun-ssi received an accolade to get chosen as an outstanding trainee at his exit ceremony on this day.
Receiving a ruling for Level 4 reservist duty from his physical exam, Park Yuchun-ssi will continue his 2-year service as a public service worker.
This has been Entertainment Today up to now.
*
KBS News 'Entertainment Plaza': Park Yuchun discharge from training center…serve as public service worker


Click to watch video
[Transcript]
Group JYJ's Park Yuchun-ssi who enlisted on the 27th last month had gotten discharged from his training center.
On various online communities yesterday, photos of Park Yuchun-ssi completing his basic military training as a recruit for 4 weeks and attending his exit ceremony were put up.
It were filled with images of Park Yuchun-ssi with a dashing figure wearing his military uniform.
Completing his basic military training, Park Yuchun-ssi is due to serve as a public service worker at Gangnam-gu Office in Seoul.