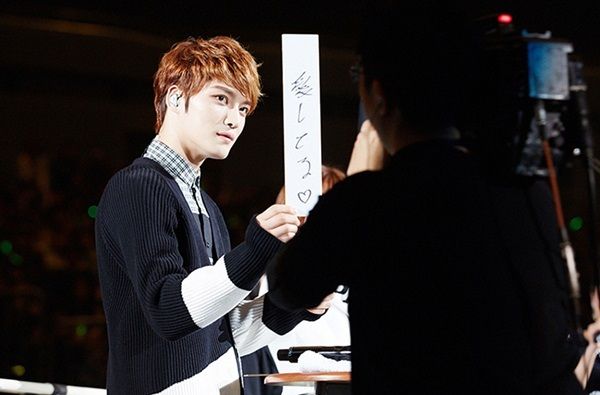 K-pop group JYJ's Jaejoong met with Japanese fans Tuesday for the last time before joining the army at the end of March.
Jaejoong's agency C-JeS Entertainment said the star held a fan event at Japan's Yokohama Arena on Tuesday to bid adieu to his fans.
Jaejoong reminisced with fans about the 2014 MBC drama "Triangle" in which he performed as one of the leading actors.
He also sang several drama-themed songs that he had previously recorded. Fans at the packed arena reciprocated with a surprise event, bringing the star to tears. Read More →