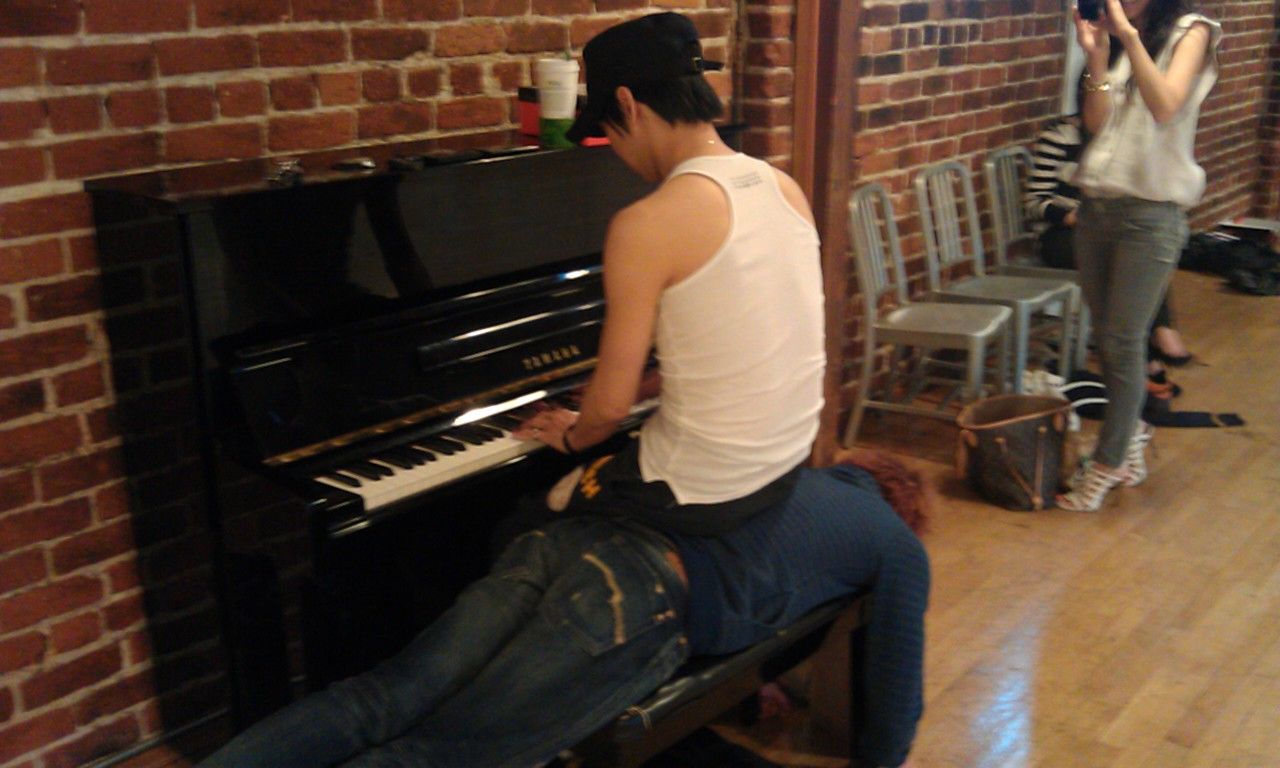 It seems that JYJ's Yoochun has purchased quite the expensive piano bench.
On May 19th, a photo of the JYJ members playing around with each other was released on an internet community message board. In the photo, Yoochun is focusing on playing the piano while sitting on an interesting piano bench. This interesting piano bench happens to be fellow JYJ member Jaejoong!
Fans said, "The world's most expensive piano bench" and "Seeing you play around, it's like kid idols".