"The repayment of 4.9 billion [KRW] to collect debt" VS Strong response at "defamation·false accusation·fraud lawsuit"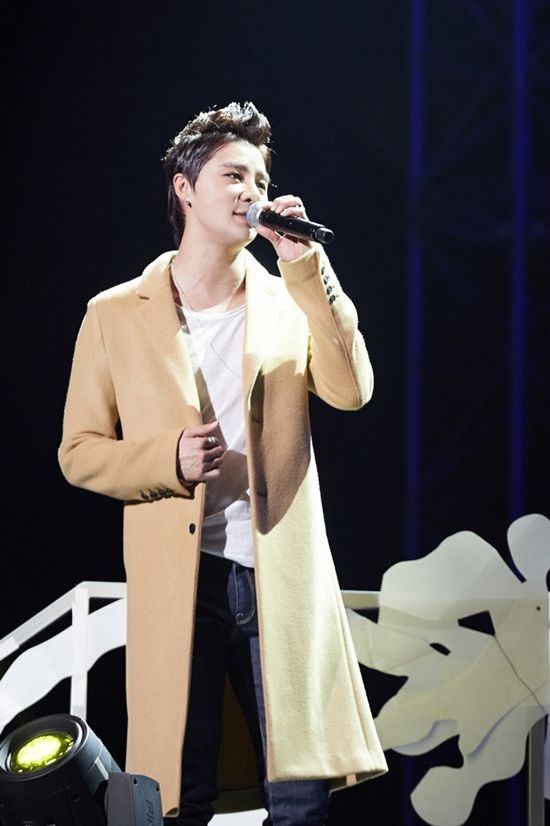 Hallyu star 'JYJ' member Kim Junsu(28) has been having a puzzling time in getting swept/caught up in various lawsuits. Following that he's embroiled in a legal dispute in regards to his Jeju-do's Toscana Hotel last year, he is currently getting sued for fraud. But Kim-ssi's side had actively opposed on this and came forward to give notice of his strong response.
The hotel's side: "The fact that we borrowed money from the construction companies isn't true"
The construction companies are suing by using one out two promissory notes, the one that is advantageous to them.
The root of the whole incident is that Toscana Hotel is owned by Kim Junsu. Toscana Hotel opened its doors in Gangjeong-dong, Jeju-do in September last year, where Kim-ssi made an investment of about 28.5 billion KRW. This hotel was constructed with 61 rooms and 4 pool villas with a scale of 1 level below-ground and 4 levels above-ground, on an area of 21,026㎡.
Kim-ssi's own investment is 13.5 billion KRW, out of the 28.5 billion KRW cost for the hotel's construction. The remaining 15 billion KRW was obtained through loans.
Start of legal action surrounding loan(s)
with two construction companies last year
CJ Construction and Cheonji Consolidated Construction –who were involved in the hotel's construction at the time– accused Kim-ssi with the suspicion of fraud at this time. The two construction companies had applied for an order for a loan payment against Kim Junsu last year already. At the time, the Jeju District Court's 3rd Civil department had accepted the two construction companies' application for an order for a loan payment from Kim-ssi.
The Department of Justice ordered that Kim-ssi pay for the 4.9 billion KRW loan of about 3.03 billion KRW and 1.87 billion KRW each to these construction companies. At the same time, the property –like the hotel owned by Kim-ssi– became known to be seized provisionally.
However, Kim-ssi's side had submitted an immediate statement of objection at the time. The law firm for Kim-ssi's side revealed the promissory note specified at the time that: "The promissory note is an accounting document and is not the actual reimbursement amount," and denied the two construction companies' claim. Also, they refuted, "The construction companies embezzled the cost of the materials as the inflation of the construction expenses, if anything". Currently the Jeju District Court's order for payment is a situation that's cancelled with Kim-ssi's side's objection.
The construction companies charge for compensation of damages
Accusation against Kim-ssi to avoid