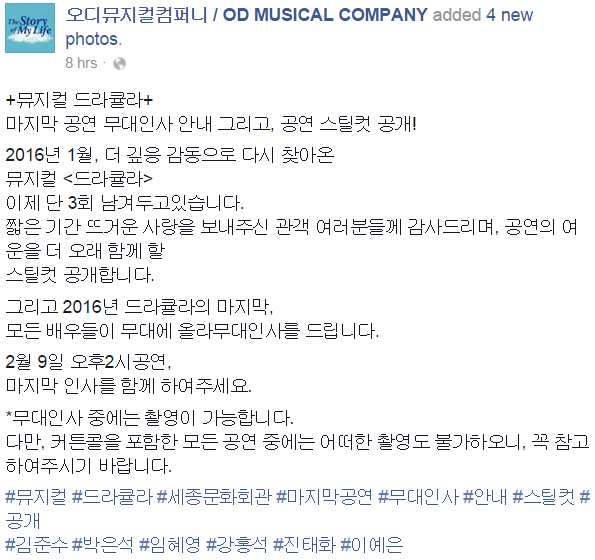 [TRANS]
+Musical Dracula+
The last performance stage greeting guide and performance still cut release!
January 2016, having visited again with deeper emotions
Musical <Dracula>
We are now left with only 3 shows.
We are thankful to the audience and everyone for showing passionate love in our short period of time, and to share longer the lingering images of our performance
We are releasing still cuts.
And the last of 2016's Dracula's,
All the actors will climb up onto stage and speak in the stage greeting.
The performance on February 9th at 2 PM [KST],
Please join together with them at the last greeting.
[…]
‪#‎musical ‪#‎Dracula ‪#‎SejongCulturalCenter ‪#lastperformance‬ ‪#stagegreeting‬ ‪#guide‬ ‪#‎stillcut‬ ‪#release‬
‪#‎KimJunsu ‪#ParkEun-seok #LimHye-young #KangHong-seok #LeeYe-eun‬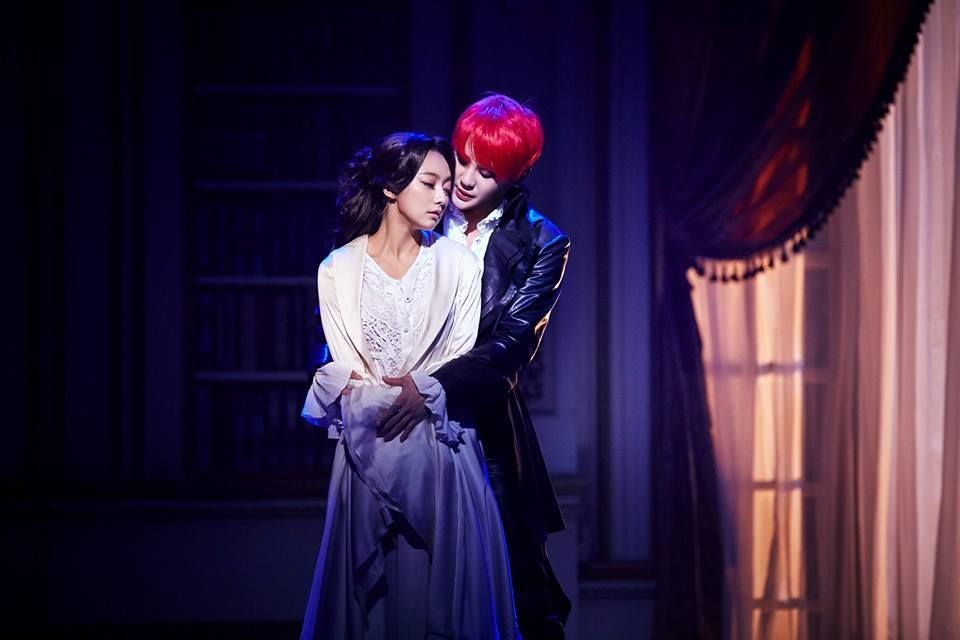 Source: OD Musical FB
Translated by: rilanna of JYJ3
Shared by: JYJ3