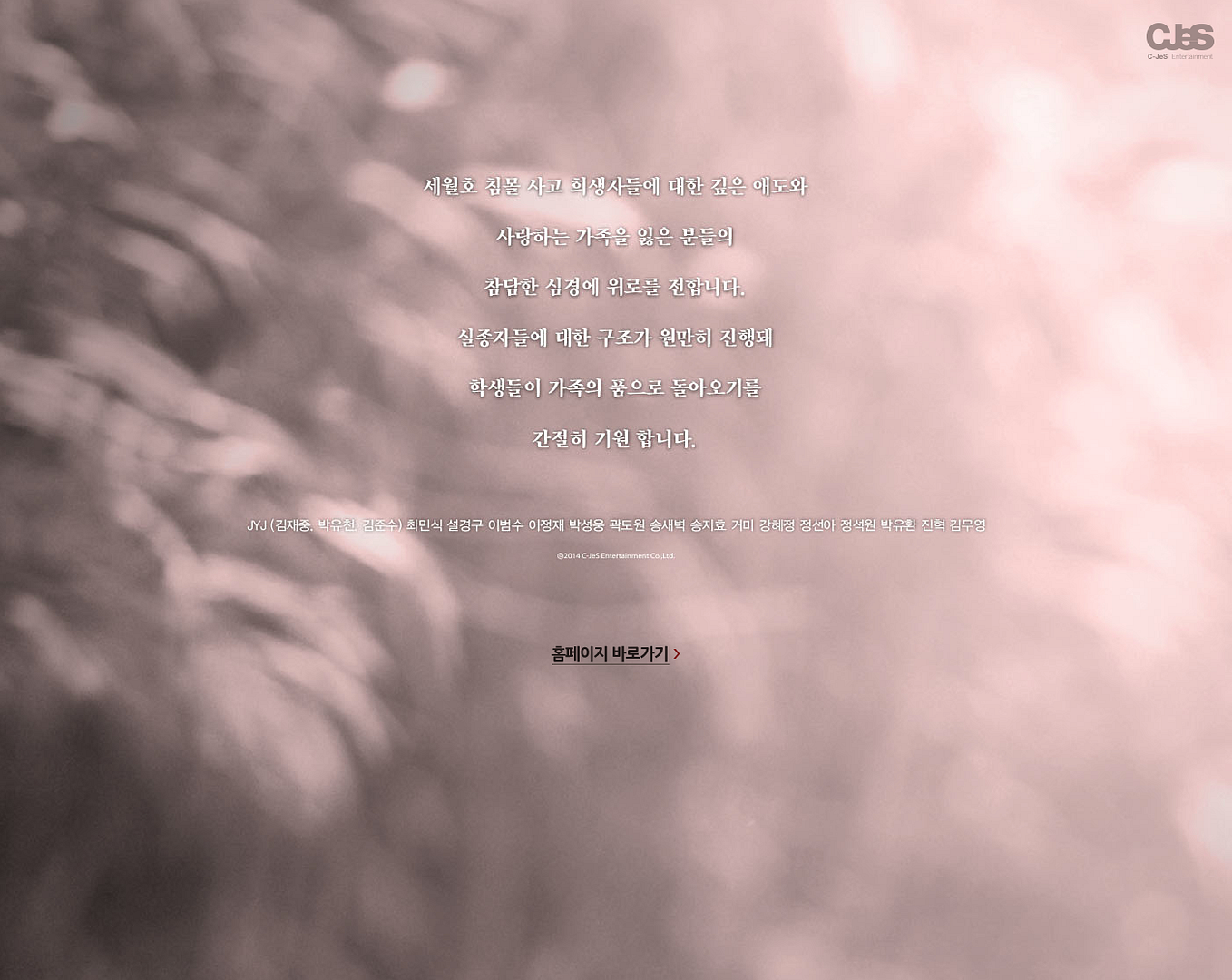 [TRANS]
We offer our deepest condolences in respect of the victims in Sewol ferry accident and to everyone who are suffering tragic loss of their beloved family member(s).
We sincerely pray that the rescue operation for those who are still missing is progressing smoothly and the students return safely to their families' embrace.
[ALT TRANS]
We would like to offer our deepest condolences to the victims of the Sewol ferry sinking accident and consolation to the horrible feelings of the ones who have lost their beloved family.
Since the rescue for the missing people is progressing smoothly, we earnestly pray that the students will return to their families' bosoms.
*
JYJ (Kim Jaejoong, Park Yoochun, Kim Junsu) – Choi Min Sik – Seol Kyung Gu – Lee Bum Soo – Lee Jung Jae – Park Sung Woong – Kwak Do Won – Song Sae Byuk – Song Ji Hyo – Gummy – Kang Hye Jung – Jung Sun Ah – Jung Suk Won – Park Yoo Hwan – Jin Hyuk – Kim Moo Young
Source: C-JeS Official Homepage
Translated by: pvtse of JYJ3 + @Sheenathe6004
Shared by: JYJ3