JYJ's Kim Jae Joong became a man of many faces.
Kim Jae Joong has appeared as the strongest warrior in Joseon, Kim Kyung Tak, on MBC's Dr. Jin.
Although it was his first role in a traditional drama, he managed to receive favorable reviews by successfully going back and forth from a serious officer to a sad son born out of wedlock.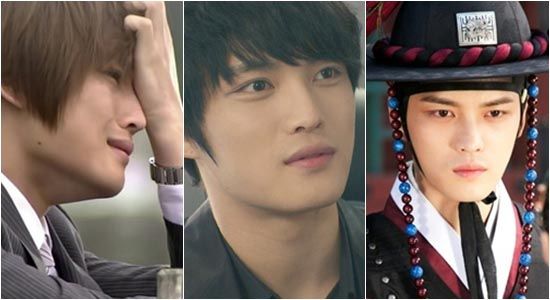 He especially gained himself the name of 'weekend boyfriend' by being serious and sharp everywhere else but being kind toward his fiancée Young Rae (Park Min Young).
He failed, however, to steal her heart.
When she continued to act as if she wasn't interested in Kyung Tak and showed feelings toward Jin Hyuk (Song Seung Hun), their love was destined to be doomed. Read More →