Tony Hong (tonyhong1004) Instagram Update:
[PHOTO] #이태원 #마이스윗 #mysweet 잠시 휴가나온 #김재중 이랑 내가게 마이스윗에서 늦은 저녁밥 오랫만에 보는 얼굴이 건강해보이고 체중도 늘고 역쉬 남자는 군대를 가야 멋져지나보다 군생활하면서 많은걸 느끼고 감사해한다며 어른이 된 모습이 멋지고 기특하다 내가 개발한 고추피자를 특히나 맛있게 먹는 재중이 형 가게음식 그리웟다는 하하 부대에서 삼시세끼 잘먹고 규칙적인 잠을 자니 훨씬더 건강해보인다 멋진 대한민국 군인 재중아 홧팅 응원해주세요 ㅎㅎ
https://instagram.com/p/8z2QzKqgN_/
[TRANS] Having a late dinner with Kim Jaejoong, who is out for a short break at my restaurant My Sweet.
Haven't seen him for a while but his face looks so healthy and gained weight. Men become cooler after enlisting.
He learns alot in the army and grateful for that. I'm so proud of him maturing more as a person.
He finished my own invention, the chili pizza and said he missed my food. Haha.
He looks much healthier now that he is eating three meals a day regularly and keeping regular schedule.
Please keep cheering for our proud soldier of ROKA Kim Jaejoong!.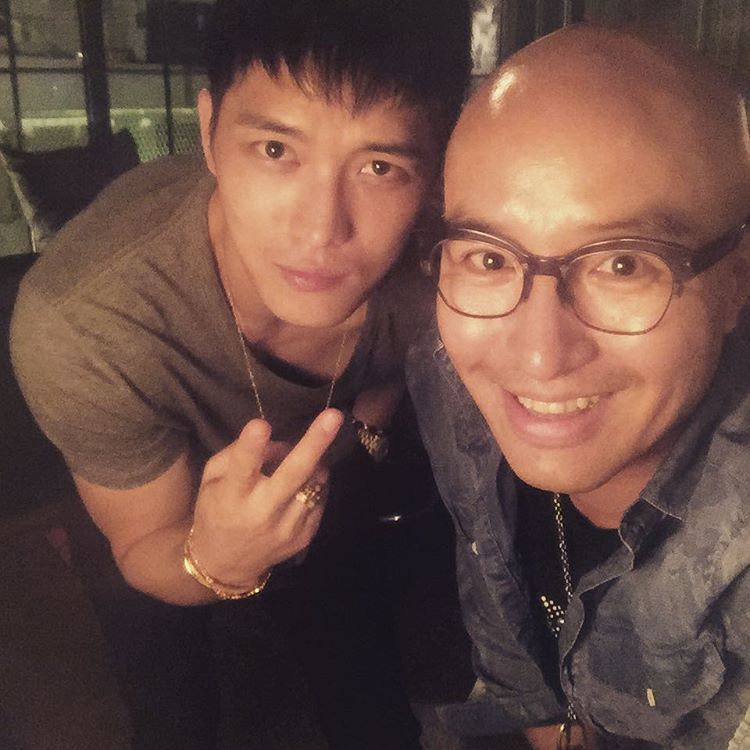 Read More →