Note: Yinyuetai is one of the major MV sharing site in China.
Kim Jaejoong's "Love You More" MV scored a perfect 100  and ranked at 1st place on Yinyuetai V-Chart (South Korea)
And Park Yuchun's "How much love do you have in your wallet" MV ranked at 2nd place, still going strong.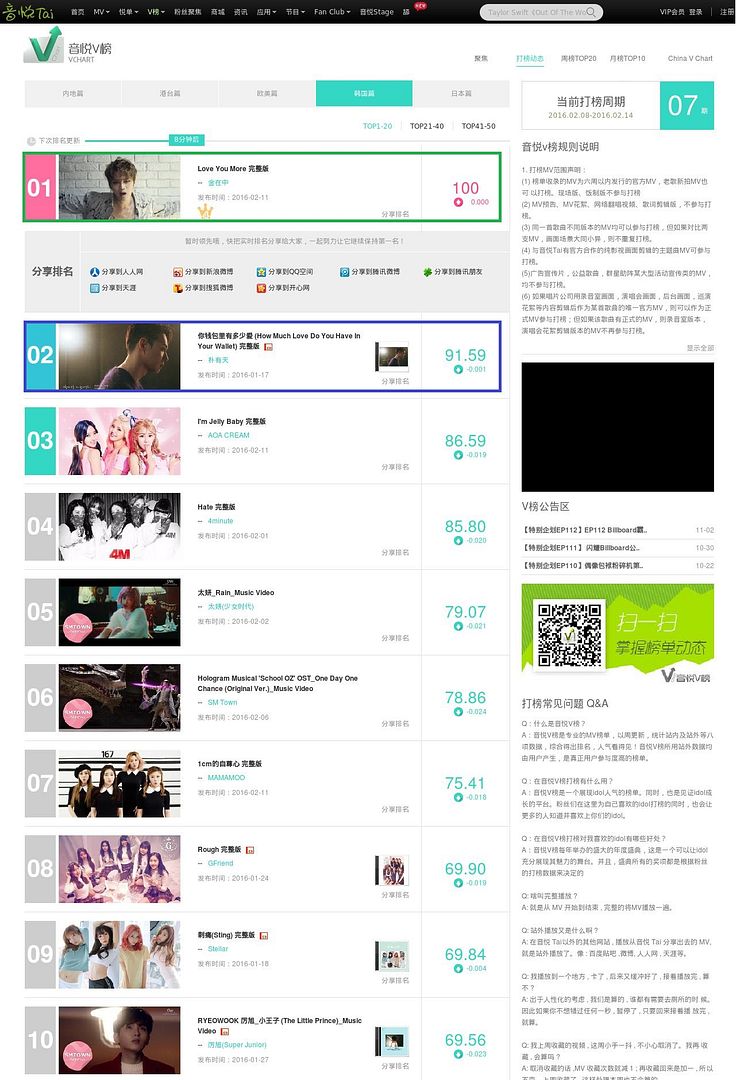 .
In 2013, when WWW Album was released, Kim Jaejoong revealed in one interview to Yinyuetai about wanting a perfect 100 score, although it seems like he wasn't being serious about it, chinese fans fulfilled his wish. "What Jaejoong wants, Jaejoong gets" :)
Happy Valentine's Day!
Source: Yinyuetai
Video Credit: JaeObsession
Shared by: JYJ3