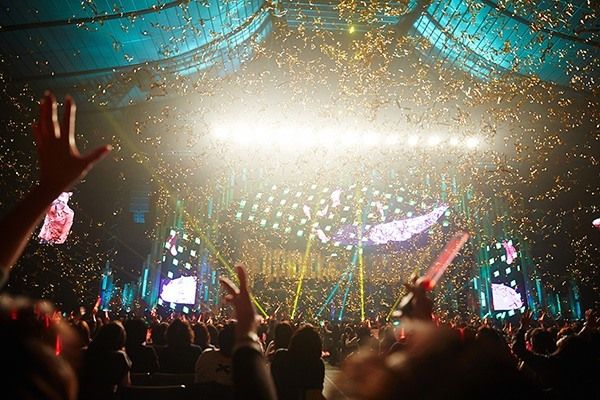 Though Kim Jaejoong was absent, his perfect hologram mesmerized 15,000 + fans flocked there.
C-JeS Entertainment announced, "2016 Kim Jaejoong 2nd Album Hologram Real Live Concert in Japan was successfully executed on February 9th and 10th in front of 15,000 enthusiastic japanese fans at Yoyogi Gimnasium, Tokyo".
They added, "Japanese fans were full of emotions and overjoyed at the introduction of all the new songs from his upcoming album that he prepared before enlistment at the hologram concert, His hologram concert was the very first attemp in the world; it showcased the advancement of K-pop and attracted very much attention".
The 90-minute-long hologram concert recreated perfect real live stage though stage design, production and special effect that interacted immaculately with hologram Kim Jaejoong,  Fans showed explosive response as if Kim Jaejoong himself was present. Kim Jaejoong changed into various outfits during the hologram concert and quenched japanese fans' thirst for his presence by presenting all of his new songs listed in his 2nd full lenght album "NO.X" wich will be released tonight. Read More →