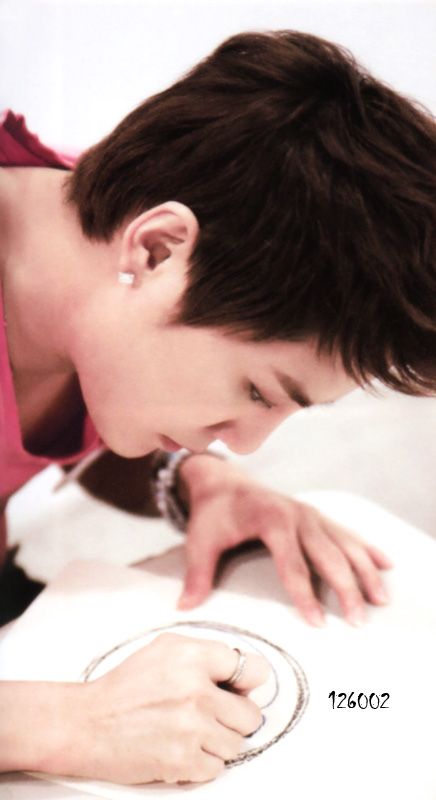 Junsu:
Calling nuna refers to all my nuna fans. It's like saying, "don't just think of me as a younger brother"; don't just think of me as a younger brother, don't just touch my head and say im cute..im already 28.
When it comes to girls, we don't care about age. Yuchun lived in the U.S. for a long time. A person's vibe and charm is more important.
Have you ever sang 'Nuna is my Woman' to a nuna you loved before?
Answer: No
Even if it was 5 years ago, holding an official concert with my name is an unimaginable dream.
(On his 31 Dec 2012 concert) that's the most precious moment of a year..they come to my concert, I ought to treat them very well.
Humour on stage, is it "well scripted" or "impromptu"?
Answer: Of course it's unscripted! JYJ too, we are totally unscripted.
There's no need to be curious about how I talk usually. It's the same as how I talk on stage.
Even if I get a suntan and train up muscles, they will still say it's cute!!! *stressss*
Am I too confined to the cute image? Sometimes this thought runs through my mind.
But.. ain't I reaching 30.. I also have hopeful thoughts of being cuter or whining hahaha.
'In Heaven' MV filming was the first time I met Jihyo nuna. Ever since then, we are close. She is like a real sister to me.
Jihyo nuna is a very famous JYJ fan.
Jihyo nuna's appearance happens to be my ideal type. So pretty and yet her character is still so good.