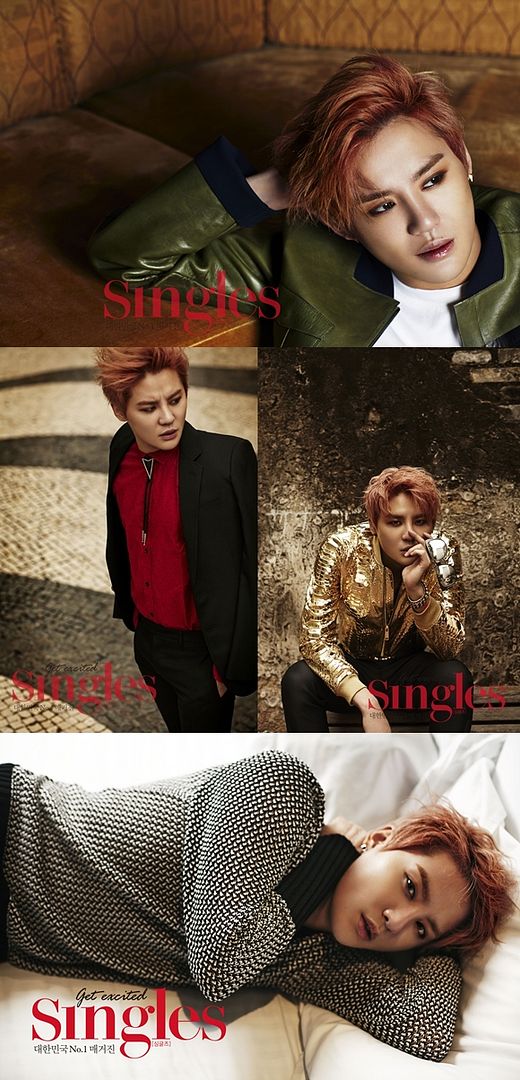 On the June 2014 issue of Singles Magazine, the singer-turned-musical actor Kim Junsu of JYJ had a photoshoot that highlighted his strong and soft features.
For this photoshoot, the fashion and lifestyle magazine brought the singer-musical actor to Macau.
In the interview, the singer-musical actor shared his thoughts on finishing the musical "December," his standards in choosing the musical projects he works on, and how he takes care of his voice.