Automatic is the president of InRage Entertainment and SONY's producer. Ebony Rae Cunningham is the vice president of InRage Entertainment. She worked as vocal stylist for "Uncommitted."
Korea.com's JYJ Fan Club's staff LeNeha got a chance to interview these two Hollywood celebrities who made Uncommitted possible with Xia Junsu.
You already have a band plus you are composer as well and Sony's producer too. You are a multi-talented person. Tell us something about your InRage band.
Automatic: My band, Asphalt Messiah is a rock and hip hop band. We call it "Ghetto Metal". We rap about current events from politics to what's going on in the streets. Kacy Jones is the founder and guitarist. I am the lead singer. Lamar is the drummer and Milky is the bass player. These guys are incredible musicians and really good people. We have an exciting live show. Our fans go crazy!
When is your band InRage releasing new music?
Automatic: Asphalt Messiah has signed our first deal to release a single with Universal in the first quarter of next year. The single is called, "Let's Get Dirty 2Nite".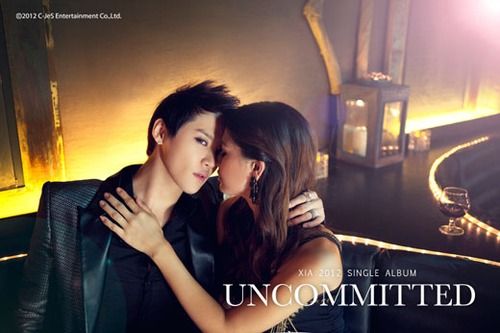 Ebony is the voice stylist for Uncommitted. And we all have seen her and Junsu's hard work paid off in the single. But what do you both think how Uncommitted have been without Ebony? Read More →