After releasing its first English-language album last October and wrapping up its global tour this spring, three-man band JYJ released its first Korean album "In Heaven" on Sept. 28.
"This album is so meaningful to us because it charts our journey and contains many of our cherished memories over the last two years since we debuted as JYJ," the band said in an interview last week. Some 150,000 copies of the album released in Korea have already sold out.
The three men wrote more than 80 percent of the tracks on the album. Kim Jae-joong, who created the title track "In Heaven," described his special attachment to the album because it was truly a product of collaboration between the three.
Park Yu-chun also said, "Although the album's not perfect, I'm happy that we were able to work as we wanted to by cooperating and resolving our differences."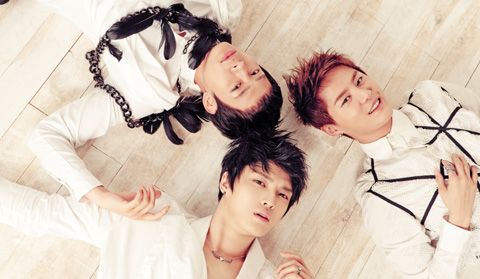 JYJ /Courtesy of C-JeS Entertainment