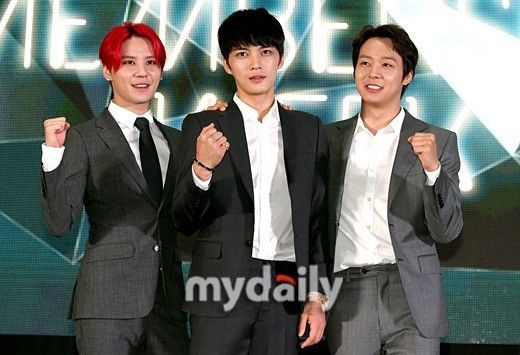 EBS has confirmed the appearance of JYJ's Kim Junsu on 'Space Gonggam'. This will be JYJ's first appearance on music show ever since 2010. Response from fans regarding to this was explosive.
The public even praises EBS for being 'courageous and fair'. However, why is the act of allowing JYJ to appear on broadcast being called brave? Singers appearing on broadcast and music shows were supposed to be something extremely common.
JYJ hasn't appeared on music shows for 5 years, and the public often criticizes the broadcast officials for not having enough courage. Now, with what EBS has done, will it opens more doors for JYJ to appear on the 3 major channels?
There is no absolute reason why JYJ or Kim Junsu couldn't appear on TV. The JYJ members are the type of singers worthy of being watched on tv with their excellent singing and dancing skills. They are the rare type of idols that are talented enough to break the public's prejudice towards idols.