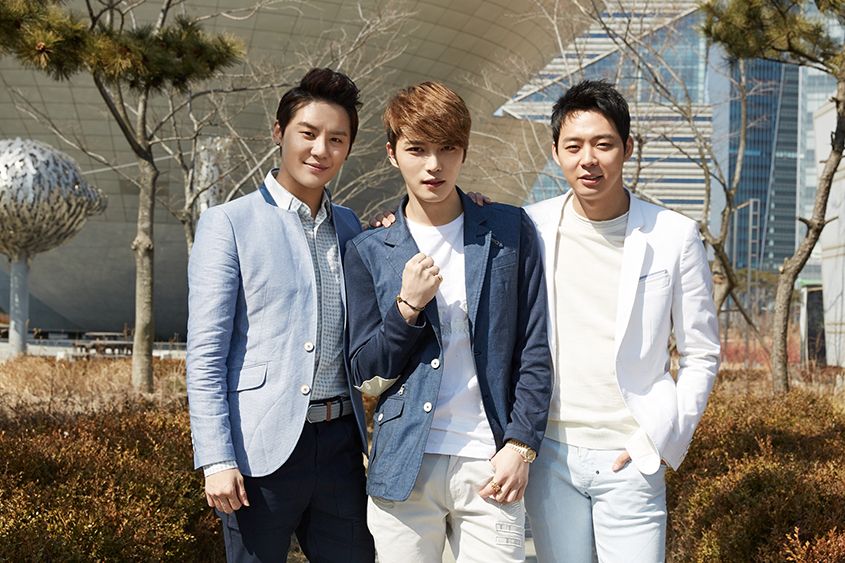 Popular K-pop boy band JYJ will be quite busy this year with a ramped up list of activities they have lined up.
"Finally, we will bring you a new JYJ album in the second half of this year and, of course, there will be tours for concerts," JYJ told Bulletin Entertainment.
JYJ members Jaejoong, Yoochun and Junsu started under boy band TVXQ in 2003. After leaving the group in 2009, they formed JYJ and successfully debuted in April 2010.
Their first worldwide album "The Beginning," released that same year, grabbed attention with the participation of Kanye West and Rodney Jerkins. The album reached 450,000 in pre-orders in Korea.
The band held showcase tours in Seoul, New York and Hong Kong, with their first concert in Korea in November 2010 attended by 70,000 fans.
Game on
This year, JYJ was appointed honorary ambassador to help promote the 17th Asian Games to be held in Incheon, South Korea in September.
"The Asian Games is the biggest festival of 4.5 billion people across Asia. It is such an honor and pleasure for us to be appointed as the honorary ambassador. We sing the theme song of the Asian Games, 'Only One,' and we have been promoting the Incheon Asian Games by showcasing our dances and songs across Asia," JYJ said.