From Weekly Magazine Shukan Bunshun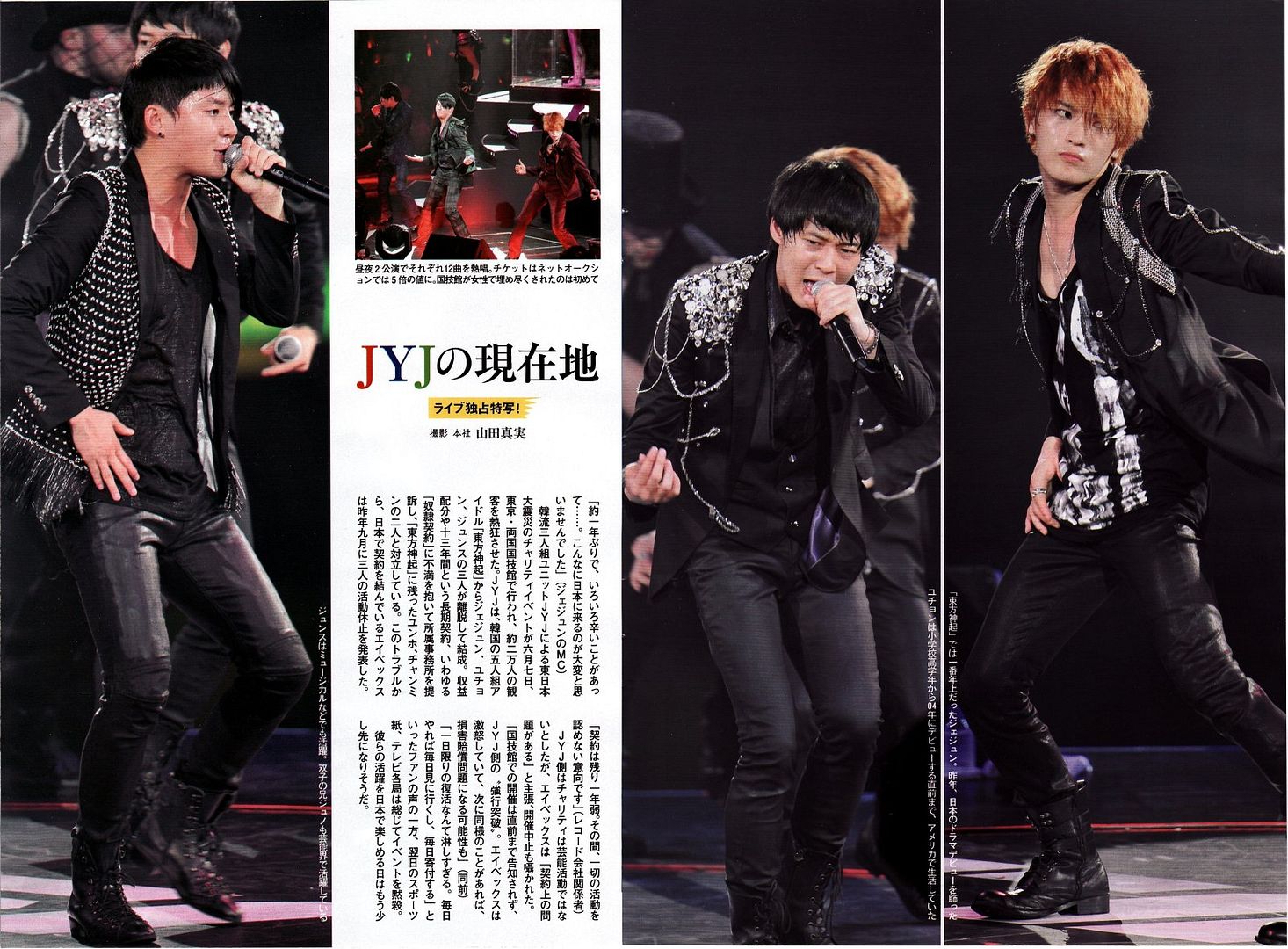 Credits tomomama2 @ twitter
T/N: Shukan (Weekly) Bunshun is a weekly magazine, a circulation of 500 thousand copies per week (2008). The main target is for working member of the society.
It is almost a year since, and there were many pains… we didn't know it was this hard to be able to come to Japan. (Jaejoong's MC)
There was the charity event for the Eastern Japan disaster by the Korean 3 members' group JYJ on June 7 at Ryogoku Kokugikan, Tokyo. 20 thousand went wildly excited.