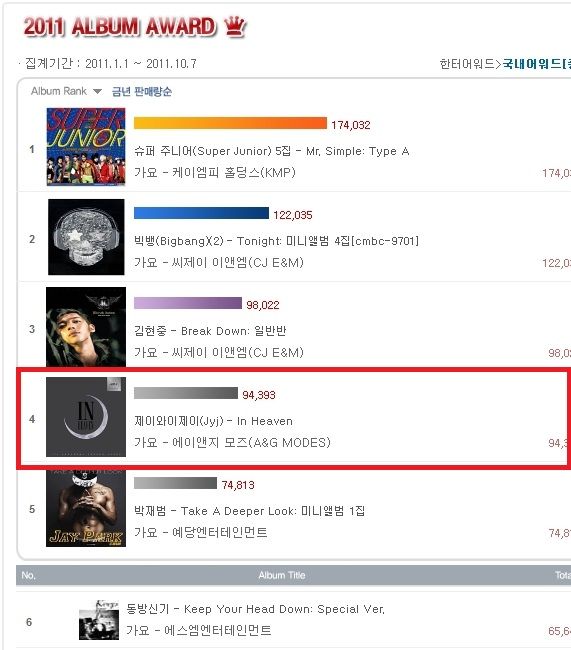 Less than two weeks after its release, the In Heaven Album of JYJ ranks fourth in Hanteo's Annual Chart for 2011!  The sales figures reflected above are as of 10/7/11.  
*** Note that Hanteo chart reflects sales from selected stores only. Overall actual sales may be higher.
Go go go JYJ fans!  Continue collecting JYJ dragon balls!!!!
Credit: @k20040214
Shared by: JYJ3