PART 1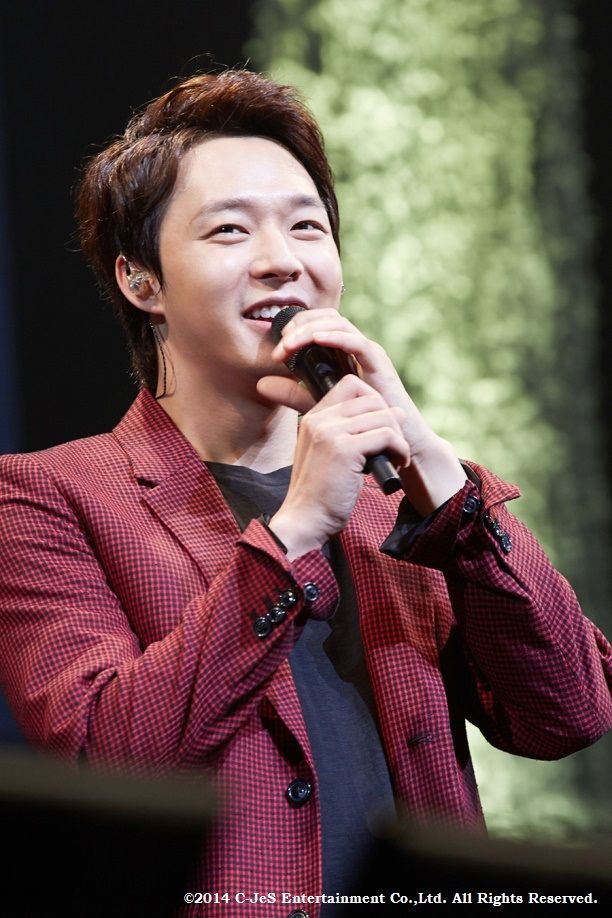 On 9th July, Park Yuchun of JYJ held a drama event for Korean Drama "I Miss You" ~ First Love's Yellow Umbrella ~ at Yokohama Arena!
On his first official visit to Japan after last year's [JYJ CONCERT in TOKYO DOME], Yokohama Arena proudly showed-off Yuchun's huge popularity with countless number of fans filling up even the standing areas.
Displaying talent and capability continuously with rapid successes seen in [Sungkyunkwan Scandal], [Rooftop Prince] etc, actor Park Yuchun came to Japan officially for an event of the much-talked-about production [I Miss You] that showed-off his charisma even further.
The Arena surged with Yuchun's glow for roughly two and half hours during the entire event.
Yuchun appeared from the back of the Centre Seats, riding a gondola in the air moving towards the main stage, greeting fans below him all around with smiles and waving his hands eagerly. Seeing the filled-up Arena, Yuchun was smiling but yet looking around with a somewhat emotional expression which left an impression on us.
A huge roar of cheers greeted Yuchun when he started to appear not from the stage but unbelievably from the Centre Seat area. Read More →