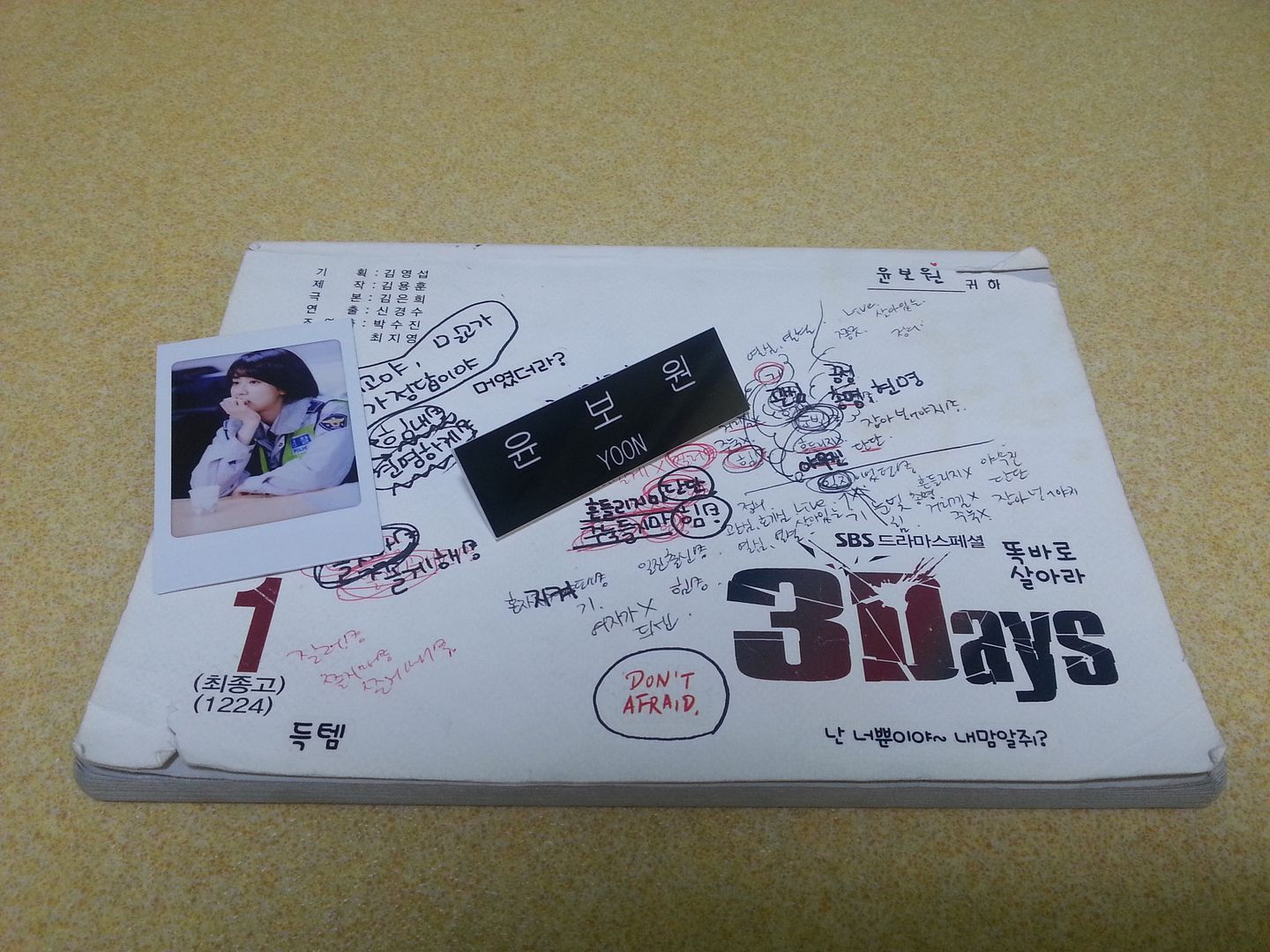 Park Ha Sun left a comment after finishing 'Three Days.'
On May 1st, actress Park Ha Sun uploaded a photo of her script, and a brief comment on DC Inside.
Park Ha Sun wrote, "Bo Won thought that there is nothing minor in this world, and indifference is the most dangerous thing in the world."
She went on, "Drama '3Days' finishes as of today, but I hope those who make faults would recognize their faults, and those who commit crimes would get punished, just as it did in the drama."
In 'Three Days,' Park Ha Sun played as a female police officer named Yoon Bo Won, and deeply impressed many viewers by showing another side of her.
In the drama, Park Ha Sun, Son Hyun Joo, and Park Yu Chun fought against Choi Won Young in order to unveil the truth and bring justice upon.
Picture Source: DC 3days Gall
Credit: Star N News EN
Shared by: JYJ3
[OTHER NEWS] Park Ha Sun Shares Final Thoughts on Her Role In "Three Days" via Soompi