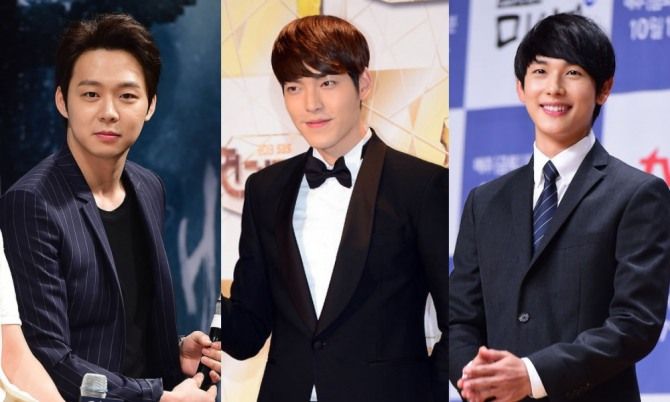 Actor Park Yoo-chun, Kim Woo-bin and Lim Si-wan
As the year of 2014 slowly draws to a close, with only two months left to go, many entertainment sources are guessing the winners of the annual movie awards, which will be disclosed at the end of the year.
Three young male actors — Park Yoo-chun, Kim Woo-bin and Lim Si-wan — are the favorites for the "best new actor" category.
1. Park Yoo-chun

Actor Park Yoo-chun in the movie "Sea Fog" (NEW)
Park Yoo-chun recently made his screen debut in the film "Hamoo," or Sea Fog.
Park portrayed the delicate emotions of his character and showed natural acting skills in the movie, gaining higher reputation as an actor.
The fellow actors and directors of the movie were often quoted complimenting his acting.
"Park totally threw himself into the movie, and everyone was able to notice how much effort he put into the movie," senior actor Moon Seung-keun said during an interview with a local news outlet this month.
Before his his film debut, the singer-actor was often praised for his acting skills in television dramas such as "Sungkyunkwan Scandal," "Rooftop Prince" and "Missing You."