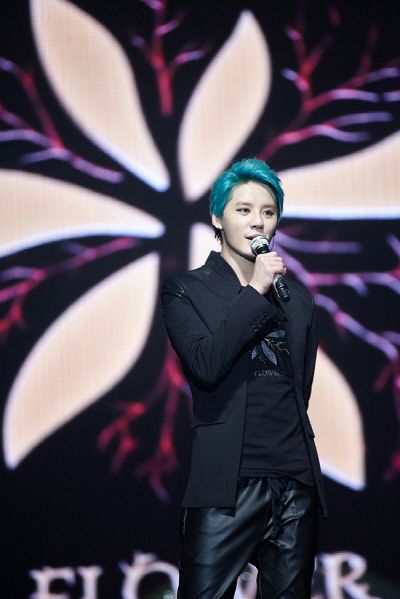 There is interest focusing on whether group JYJ's Junsu will appear on the 3 terrestrial broadcasters' music programs, amid him making a solo comeback next month.
According to the business industry on September 14, Junsu will release his solo album in only 7 months after his 3rd album 'FLOWER' last March. In the album this time, there contains songs well-matched for autumn and winter, like ballads and dance songs filled with vocal colors unique to Junsu. He is planning on going on an Asia Tour –i.e. to Japan and more– after the album release.
In the business industry, they are paying attention at Junsu being able to appear on the 3 terrestrial broadcasters' music-airing programs this time. Junsu was a member of TVXQ but is active together with Yuchun and Jaejoong as JYJ after they split from SM Entertainment in 2009 and shifted their affiliation to C-JeS Entertainment. However, Yuchun and Jaejoong, including Junsu, even have not made an appearance on the 3 terrestrial broadcast channels' music programs after their split from TVXQ. JYJ's terrestrial music program appearance is unique only to Junsu's EBS 'Space Empathy' last April, and this is also an appearance achieved 6 years after his withdrawal from TVXQ.
In the business industry, it is reported that JYJ has not appeared on a music program since splitting from SM, and yet their legal battle has made an impact. They are artists who started a legal battle with and withdrew from the 'pop culture power' SM –that's commonly known as the country's biggest entertainment–. Because of that, they were left off of appearing on terrestrial music programs. We will point out that couldn't be the only ones a burden on broadcasters themselves.