Note: Parts of the interview not regarding Yuchun have been omitted
Yuchun returns as the heir of an upper class family. "I really wanted to act in a traditional melodrama."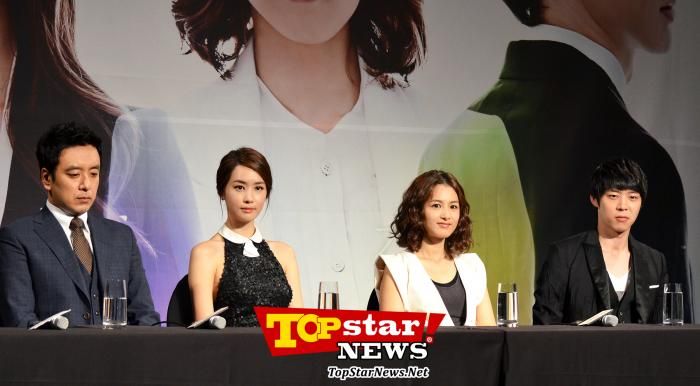 Q. I know you've received many screenplays (T/N: aka many offers), so what's your reason for selecting this role?
Park Yuchun: I wanted to try a melodrama no matter what. I was cast last, and after seeing the seniors that were cast beforehand, I really wanted to work with them and replied, "I will do it." I want to hear that I've gotten, even if it's only slightly, better from my first performance.
Q. You played a flawless character in SKK Scandal, and this time it's also the role of a flawless heir of an upper class family. How are [the roles] similar to your personality?
Park Yuchun: On the contrary, I tend to live more simply. I tend to avoid high-end restaurants, and don't go unless it's a special occasion. I go about once a year with my mother. I don't like things like that. In that aspect, Yutaka is similar to me.
Q. What are the similarities between your character and yourself?
Park Yuchun: My first appearance is in a scene of [Yutaka] arriving at an airport , where I appear kind and well-mannered. I believe you can feel the atmosphere the character was raised in through his ease and natural manners. But this isn't because he has no concerns, but because he's experienced suffering. I really like that [about the character] and want to express that aspect [of him] well. Read More →