[TRANS]
You've all watched #ThreeDays teaser, right? If so, now it's time to spread the word about the first broadcast!! Please upload the screencap on Twitter and tweet with hashtag #쓰리데이즈알리기 ~!! ★NR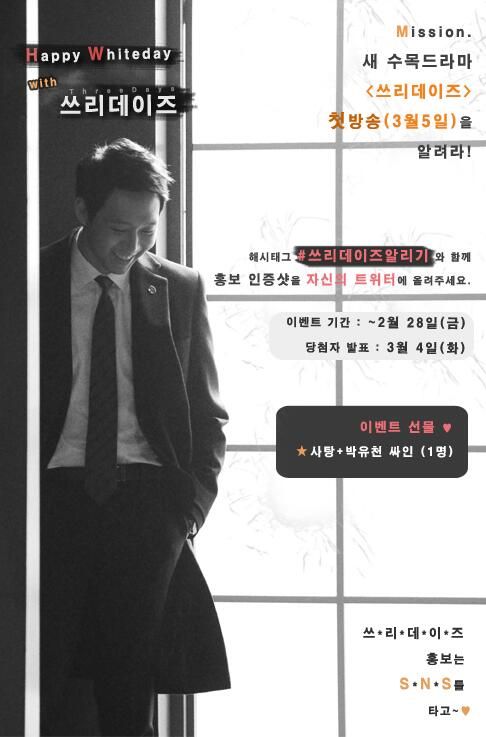 Mission: spread the word about new drama <Three Days> first broadcast (March 5)!
Upload the screencap of your promotion on Twitter with hashtag #쓰리데이즈알리기.
Event will last until February 28. Winner announcement: March 4.
Event prize: candy & Park Yoochun's autograph (for 1 person).
Source: @SBSNOW
Translated & Shared by: JYJ3
Note: let's all support Yoochun's new drama by using hashtags #쓰리데이즈 and #쓰리데이즈알리기 ! ^_^b