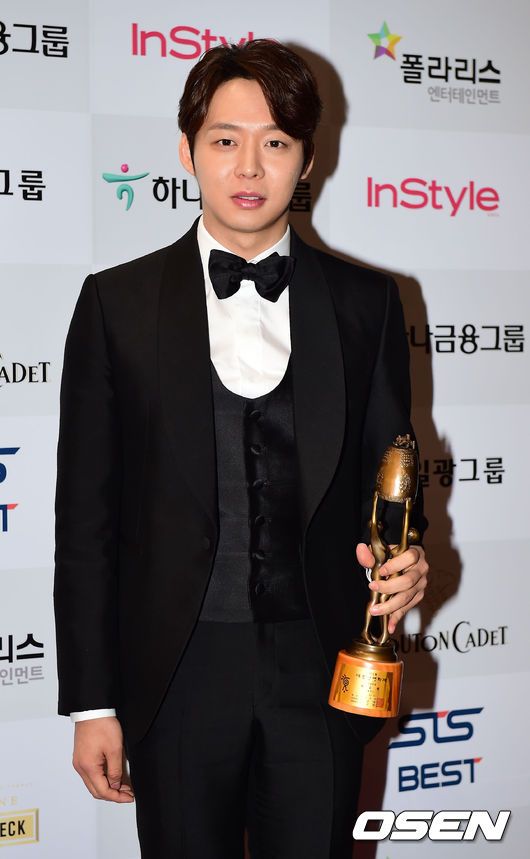 Singer and actor Park Yoo-chun captured the best new male actor crown for his film, "Sea Fog," at the 51st Grand Bell Awards on Friday.
Park contested with actors Yim Si-wan, An Jae-hong, Yeo Jin-gu and Choi Jin-hyuk.
"The film 'Sea Fog' was the first film I shot this year. I want to thank filmmaker Shim Sung-bo and other colleagues who worked with me," Park said. "It's hard to believe I'm approaching the last heydays of my 20s this year. I am sincerely humbled by the award," he quipped.